Spartan Race is widely known to help support the fitness lifestyle and for pulling people off the couch. They are also known for providing giveaways but this time is different. Spartan Race is giving away ONE FREE SPARTAN RACE CRUISE for 2 people!
::IMPORTANT:: Sign up for a chance to win A FREE CRUISE here!!!
Did you also know NBC Sports has partnered with Spartan Race to film 6 episodes of Spartan Races culminating with the World Championship race at Killington, VT this Sept 20th.
You want a chance to win a FREE SPARTAN RACE ENTRY!! SHARE the link posted on Facebook. This is very important as it is the ONLY way we can track who shares.
Want to save 10% on a race entry? Use code SPARTANBLOGGER and save!
The three-night Friday afternoon through Monday morning experience will feature an all-inclusive Norwegian Cruise Line cruise on the luxurious Sky from Miami, a 3+mile/15+ obstacle Spartan Sprint on a private island in the Bahamas' Great Stirrup Cay, live music, dancing, all meals, and what's considered best of all: a $50,000 prize pool for Elite racers.
The oceanside course will be hosted by Spartan founder Joe De Sena who will join the estimated 2,000 race enthusiasts and their families for this first-ever totally immersive island experience.
3 day cruise
3-1⁄2 mile Sprint Race with 15 obstacles – led by Joe De Sena
$50,000 prize pool for Elite Racers**
Kids travel FREE** (up to 17 years of age at time of booking)
 Meals Kids Jr. Spartan race (ages 4-13)
Onboard entertainment
Book signing by Joe De Sena
Guest speakers
Award ceremony, finisher's medal and professional photo and video
Gratuities
Insurance
Spartan Cruise t-shirt
Full day at Great Stirrup Cay for lounging and playing with family and friends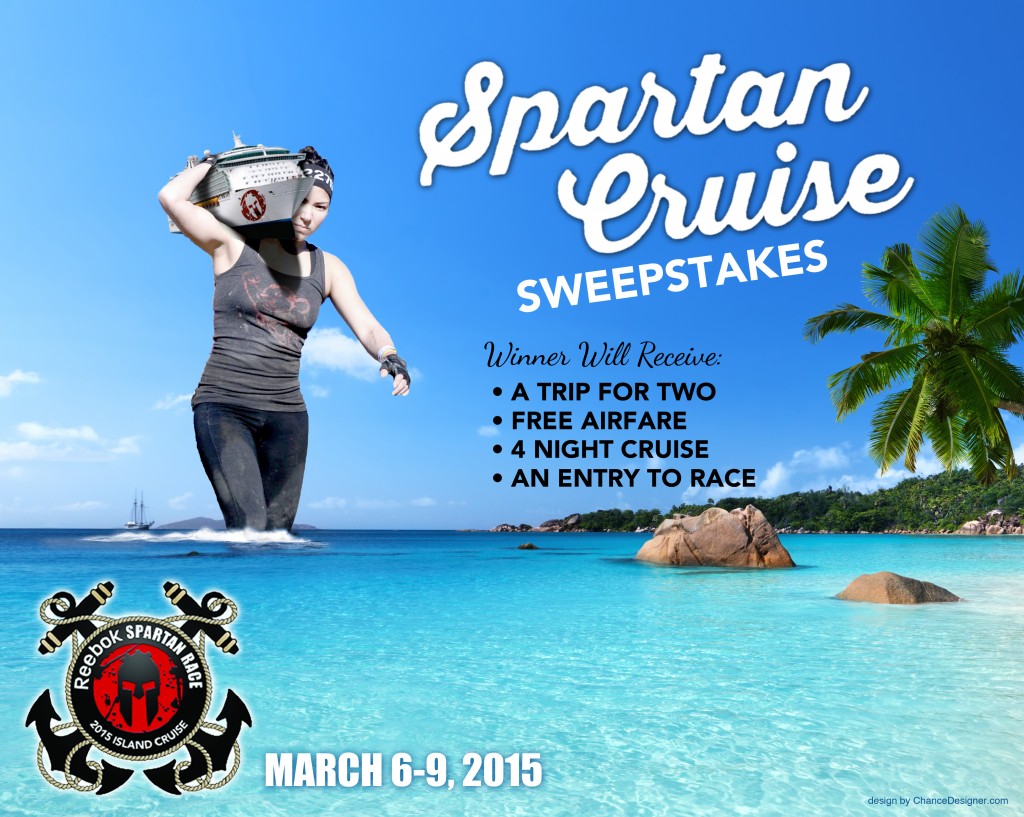 Image courtesy of Chance from www.chancedesigner.com