At it's most basic, this sports bra is a compression bra. I find it's similar to Under Armor's Still Gotta Have It style. There is absolutely no padding, underwire or anything to give it shape. It runs fairly small so take that into consideration. On LegendBorne website, you order according to bra size- 32″, 34″, etc. I'd recommend going a size up or else you'll be stuck where I am trying to peel a too small bra off of your sweaty post workout body. Y'all know what I'm talking about. It's not fun.
I really like the design! On the website it's kind of hard to see what it will look like since it's a graphic design rather than a photo. The colors are good and true. However, I'd still recommend going a size up because the material lends itself to losing color when stretched out. See the below photo for what I'm talking about.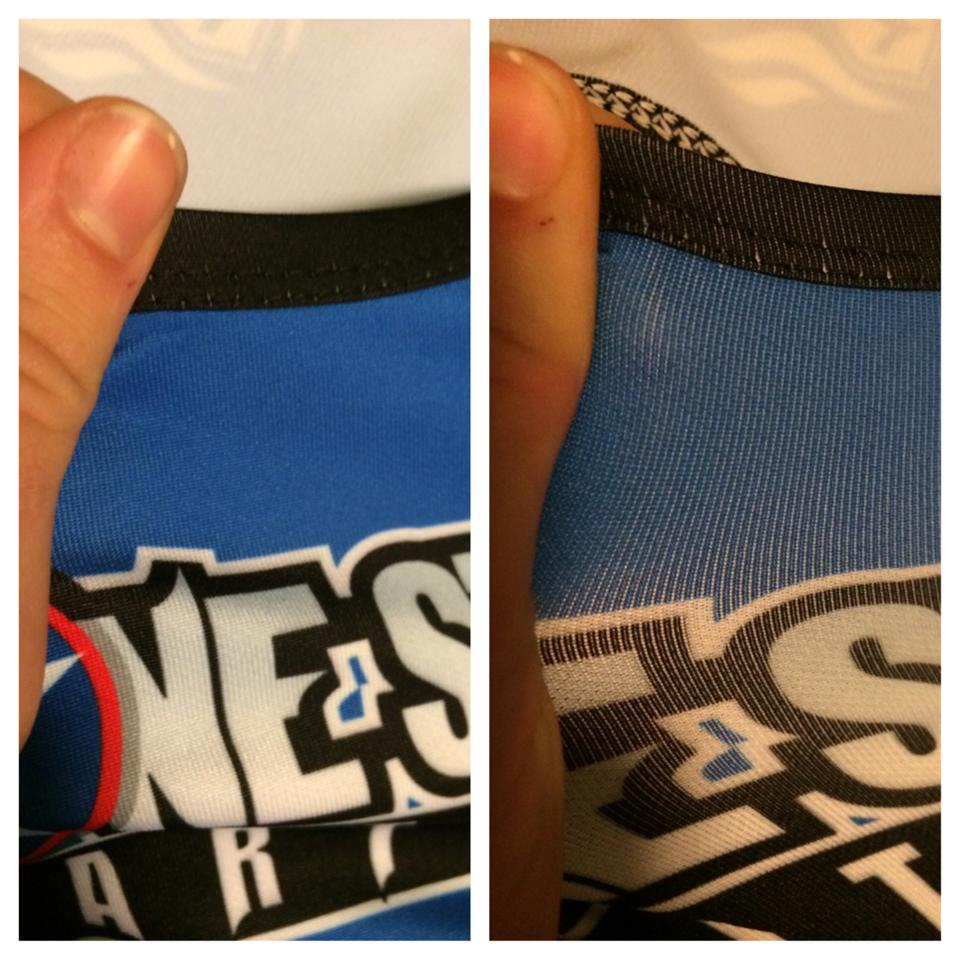 My opinion: a pretty nice sports bra, good for runners due to high compression nature. If you're a small chested lady like moi, and want to look like you still have some sort of boobs, maybe not the best choice for ya. But if that's not a concern, go for it! Here is a video of me working out. Link. You can also follow me on Instagram.